Wailea Beach Villas
Wailea, Maui, Hawaii
Wailea Beach Villas consists of 98 luxury penthouses and villas on a 10.74 acre oceanfront lot. The main penthouse building is located at the top of the property, while 7 villa buildings terrace to Wailea Beach below.
The landscape design concept is to create a special place for residents and their guests to relax, play and meet other people in a family- oriented environment. Large open lawn areas will provide space for sunbathing and passive recreation, while smaller "people" spaces will provide a more intimate, tranquil setting.
The landscape palette consists predominately of native Hawaiian and Polynesian-introduced species, with an emphasis on drought and salt- tolerant species. While these plants will provide the framework for the landscaping, tropical plants will be used to add color, texture and fragrance.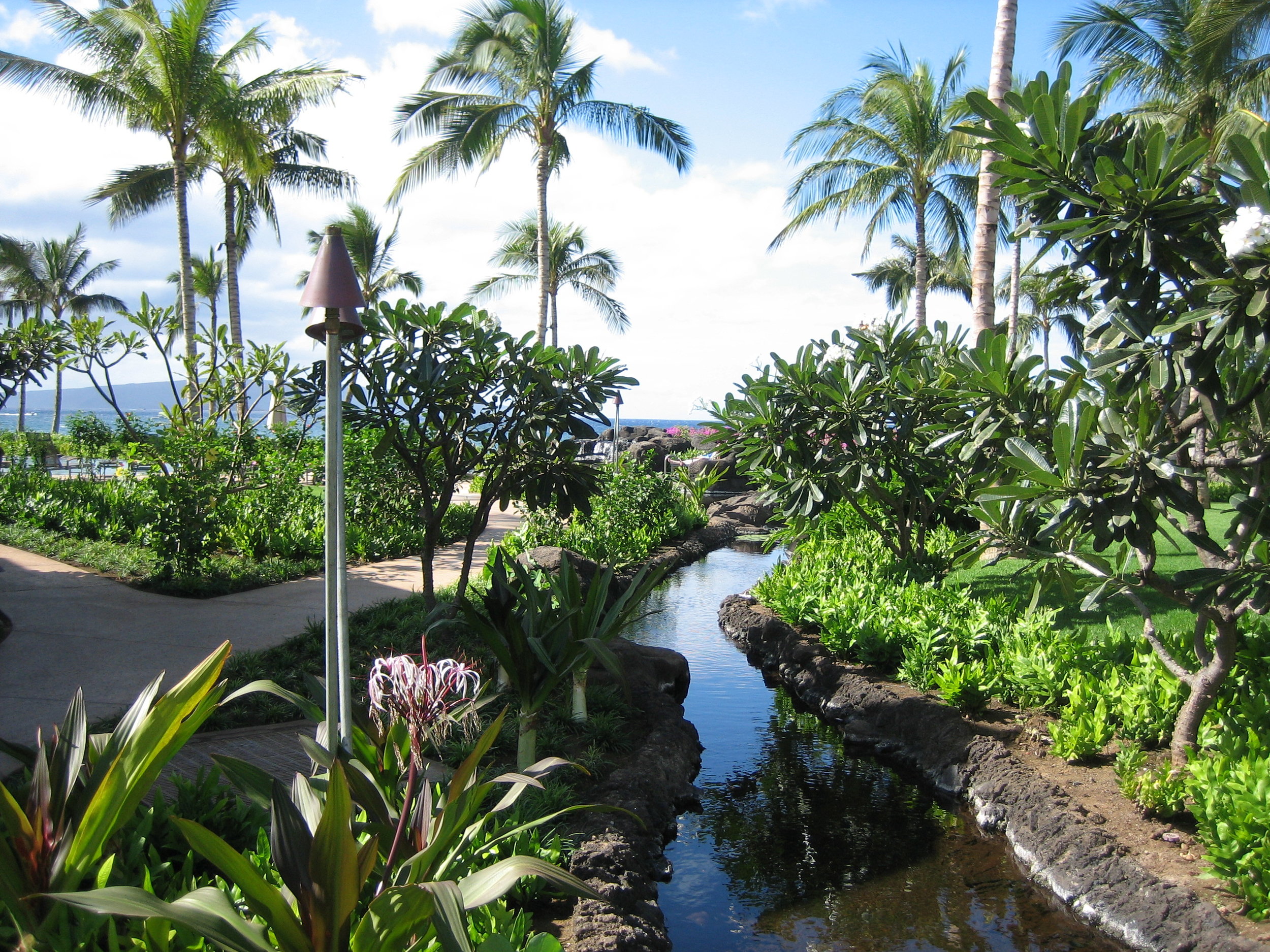 Wailea Beach Villas