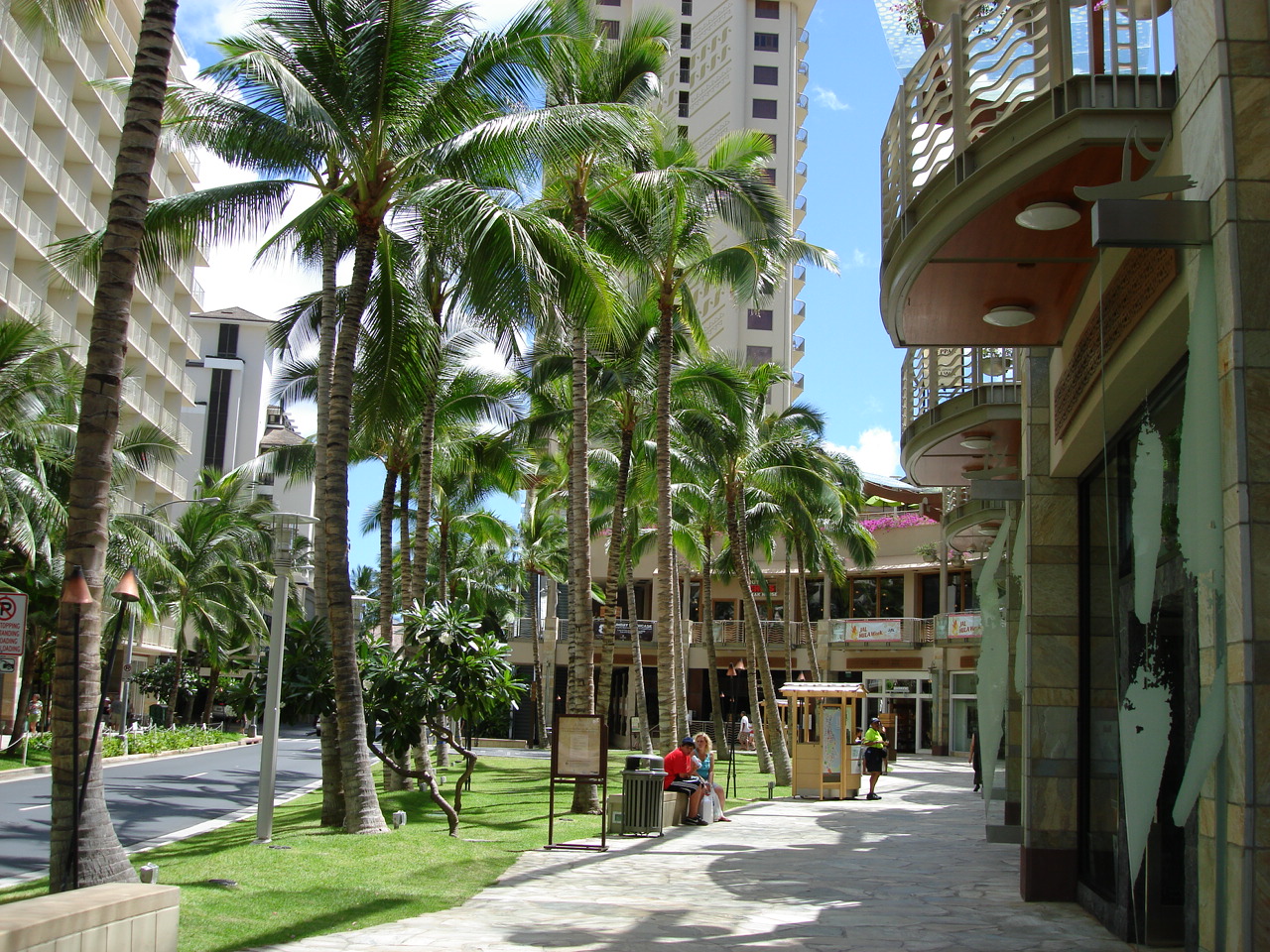 Waikiki Beachwalk
Waikiki, Oahu, Hawaii
2009 Hawaii A.S.L.A. Award of Excellence
The $535 million Waikiki Beach Walk complex, whose retail centerpiece opened in 2007, was the biggest improvement project in Waikiki's recent history. Located makai of Kalakaua Avenue between Lewers Street and Beach Walk, the six-part master plan consists of the Entertainment/Retail Pavilion, Trump International Hotel & Tower, Outrigger Reef on the Beach, Ohana Islander Waikiki Hotel, Embassy Suites Hotel, and Wyndham Vacation Ownership.
The area, once characterized by aging, high-rise hotels along a dark, narrow street congested with service vehicles, resembled a concrete canyon. The vision was to create an iconic gathering place for tourists and locals alike. The redesign, while not adding a significant amount of open space to the project, consolidated the spaces into a large public area along Lewers Street.
The curvilinear building façade allows for views from Kalakaua Avenue to draw more pedestrians; it wraps around the plaza where an interactive water feature doubles as a stage for local entertainers. Coconut palms, recalling the history of Helumoa – once home to Hawaii's royalty and more than 10,000 coconut palms - allow views of the storefronts while providing shade while Purple Bougainvillea cascades from the third floor planters above.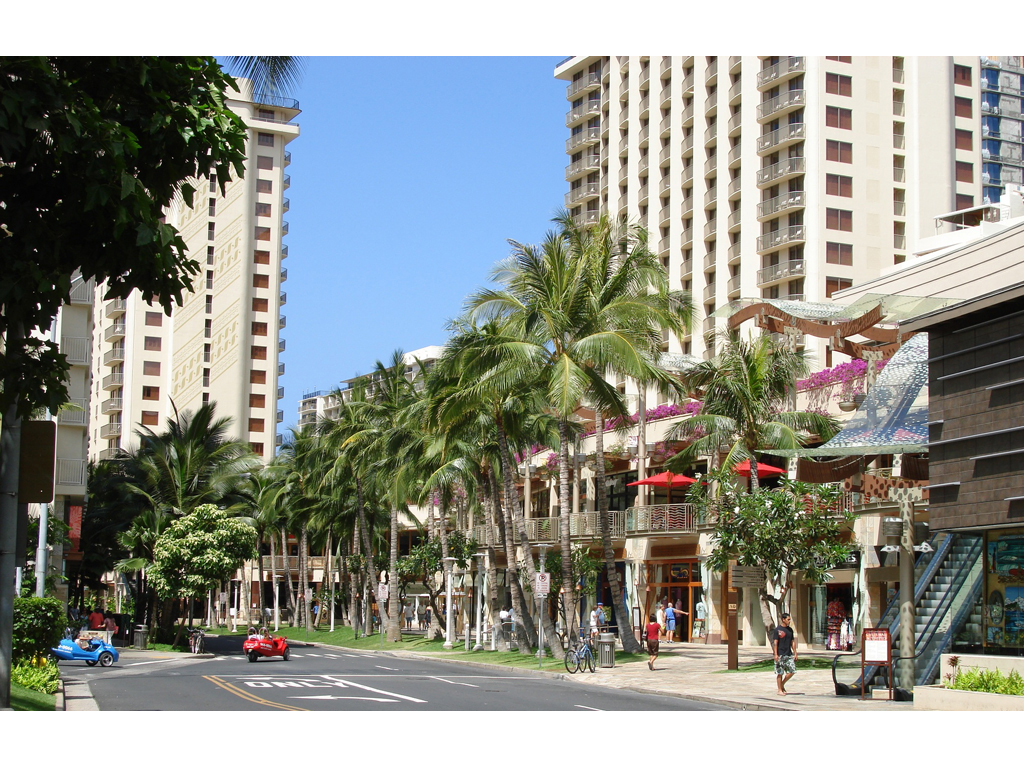 Waikiki Beach Walk